Central Snowsports Hakuba stocks a wide range of accessories for your riding needs.
Face Protection – Buff, Bandanas, Neckwarmers
Helmets – Smith and POC – Kids and Adults
Goggles – We stock a large range, low-cost models ideal for beginners through to premium models by Smith and POC
Socks – Ski and Board socks that work! They make all the difference in comfort when skiing and snowboarding all day.
Footbeds – Footbeds are essential whether in rental boots or your own, have a chat to us and feel the difference.
Hand and toe warmers, electric bootheaters by Sidas, sunscreen and much more.
We sell NEW skis, snowboards, boots and poles. We also have a huge EX DEMO range for sale. Head to our Winterhaven Store in the heart of the village (Shuttle stop 3 ).
Head to our bootfitting page for more infomation on purchasing new boots or you can Click here to make an appointment or call 03 5758 3500 to make an appointment.
Also at our Winterhaven Store you will find junior and senior racing equipment, boots, skis and accessories. Click to email any race equipment questions here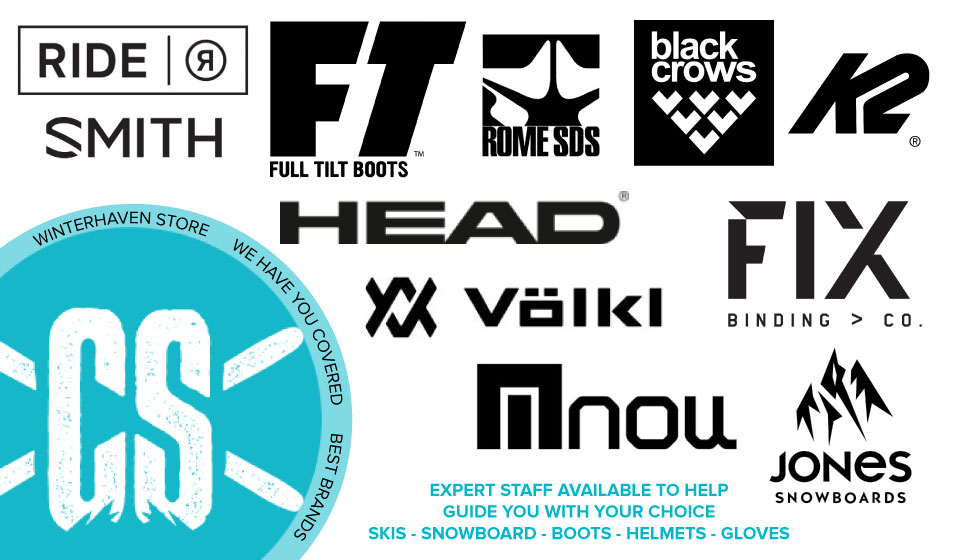 Secure payments
At Central Snowsports we use Stripe to secure your online transactions. For further information, visit the Stripe site at www.stripe.com
Sign up to our mailing list
Join up now to our mailing list to receive information about upcoming events, and discounts! Your details won't be given or sold to any other organisation.